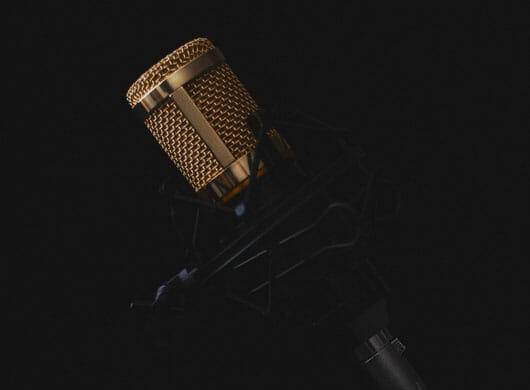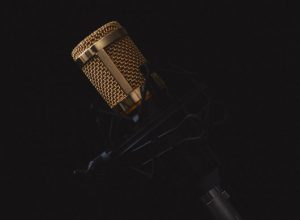 Karaoke can be plain fun and it doesn't have to be your regular past time. You can spend an evening with your friends at a karaoke bar or at your home with a karaoke machine, sipping wine and relaxing after a hectic week's work. Or you can sing some karaoke duets together and enjoy the moments.
If you are clueless about what karaoke songs to choose, here is a list of 40 karaoke duets to light your evening. In case you are planning to buy a karaoke machine; you can checkout the complete review here.
Luis Fonsi's and Daddy Yankee's smash hit (Despacito) has scored the Guinness World Record for becoming the first video to cross over 5 billion views.
Although the Spanish version may be a little difficult to get fluent in, if you belt out the Karaoke version, there will be parts where the crowd will certainly sing along.
---
"In New York, concrete jungles where dreams are made of…" is a duet that ruled the Billboard for five weeks. Recorded in 2009 by Jay-Z and featuring Alicia Keys, Empire State of Mind featured in top 10 lists in over 10 countries. A karaoke duet to recreate this anthem is an ode to the city of New York.
---
Beyonce's sing-along soulful song featuring Sean Paul is one of the most played songs of 2003. The tune of 'Baby Boy' has Arabic influences and topped the Billboard Hot 100 for 9 consecutive weeks.
---
This is one of the classic duet karaoke songs which has been recreated by several singers over decades. When you hum to the tunes, you are likely to feel the plunges of nostalgia and a shimmer of romance for your partner.
---
This soulful ballad is one of the best duets of "The Supreme" singer Diana Ross and solo artist Lionel Richie. Endless Love was at the top of the Hot 100 for over nine weeks and was second on the best-selling list in the US. The song was adapted in the movie of the same name and was nominated for different awards including the Oscar.
---
6

.

Don't Go Breaking My Heart
There isn't a multitude of variations in pitch while singing this duet and doesn't require a great deal of endeavor to make it sound decent. The chorus is harmonious and the melody of the song is infectious. The synths and piano driven song by Backstreet Boys can be recreated using a karaoke mixer.
---
With a high note at the end, Summer Nights should be your squad goal tune bringing a sense of togetherness and reminiscence of the memorable time you spent with your gang.
This is a popular song from the musical genre movie 'Grease' and recorded by John Travolta and Olivia Newton-John in 1978.
---
If you have ever been dejected in love, this song is likely to evoke the emotions one goes after a forbidden love. With opening lines "No matter what I do, All I think about is you..", this song by the rapper Nelly featuring Kelly Rowland sold over 7.6 million copies across the world and later went on to win a Grammy in 2003. Since the rap is not very fast, it can be picked up by karaoke duet beginners as well.
---
A song by legends 'Michael Jackson' and 'Paul McCartney' is enough to shiver down the spine of any music lover. As expected, the duo's hit climbed to the top spot in several rankings.
---
This song is one of the best rock hits in the history. The karaoke can be sung by a group of friends and can be joined by any person to blurt the vivacious line 'We Will Rock You…" even without a sophisticated bluetooth karaoke microphone.
---
11

.

Ain't No Mountain High Enough
Originally recorded in 1967 by Marvin Gaye and Tammi Terrell, this song sluggishly became a hit when it was recorded by Diana Ross in 1970. Ross was nominated for a Grammy because of this hit. However, the original version was inducted into the Grammy Hall of Fame in 1999.
---
Hey best friend…get up here and get your sass on. A nineties classic, The Boy Is Mine is when you can go head to head with your bestie and try out-sing and out-sass each other. This song by Brandy and Monica remains at the forefront of '90s R&B wave'.
---
13

.

Everybody - Backstreet Boys
Being one of the most popular songs of the American boy band "Backstreet Boys", there's no excuse to not sing it with your friends. Though from the 90's but the song is still in many people's playlist and was one among the top 3 in Billboard in the US and UK for more than 22 weeks.
---
Harry Belafonte sings the song way back in 1956 from the point of view of dock workers. Is it too old of a choice to pick? No, the song still retains the charm and your friends will hum onto the tunes.
---
15

.

I Just Can't Stop Loving You
Michael Jackson, the King of Pop singers scored this hit duetting with Siedah Garrett in 1987. This love ballad debuted at #37 on the U.S. Billboard Hot 100 singles and peaked to #1 in six weeks.
---
It's so much fun singing this song that you would want to dance it all the way. Featured in Peter Cetera's album 'Solitude/Solitaire', this song by Cetera and Amy Grant will make you want to fall in love all over again with your partner. Aww!
---
This hip-hop ballad is perfect to lift up your mood to move on after a breakup and has been on the top of Billboard for about 4 weeks. The song is the second single of Jennifer Lopez's third album 'This is me… Then' featuring LL Cool J.
---
18

.

I Knew You Were Waiting (For Me)
Every sassy diva needs the man of her dreams and Aretha Franklin & George Michael recorded this epitome of romantic verses in 1987 that spent several weeks topping charts.
---
This sexy number is a quirky single by Nelly Furtado & Timbaland released in 2006. The cheeky karaoke tune is a great way to spice up the evening.
---
Patti LaBelle & Michael McDonald were legendary singers who didn't have solo toppers until 1986 when they paired to deliver one of all time Billboard Best Duets. This song can initially drift you to a world of sunshine and rainbows and a perfect romantic relationship before crashing you down to the realization of a failed relationship. Interestingly, the vocals were recorded separately by the singers in different cities which were then merged to churn out a classic.
---
Jennifer Lopez & Ja Rule have ruled the charts every time they collaborated and this one was no different. Feel free to shake your hips and immerse in joy while singing the karaoke version of the song.
---
22

.

Can't Remember To Forget You
A steamy video song with lots of 'naked embrace' by Shakira and the Barbadian singer Rihanna, this girl-on-girl duet is one of the fabulous collab outcome that you wouldn't want to remove from your playlist or stop singing in your girl group in a festive mood.
---
23

.

I Don't Want To Live Forever – Taylor Swift and Zayn Malik
This duet was recorded for Fifty Shades Darker.  dance-pop that has hit the rank 1 in Billboard Hot 100 list in its debuting week. The song has snatched the MTV Video Music Award for Best Collaboration of 2017.  In this electro-R&B, Swift contemplates the definitions of romantic relationships.
---
24

.

My Way – Frank Sinatra
This traditional pop from 1969 composed on the tune of a French song is a big hit of all time. It holds the record for being in the UK's top 40 for the longest period. The original English version sung by Frank Sinatra, it has been adapted in different languages and sung by many famous singers.
---
25

.

Ebony and Ivory – Paul McCartney and Stevie Wonder
This is a song that is just perfect to sing along with your friends without caring a bit about your age or how grown-up you are. The single was ranked #1 in the US, UK, Canada, Australia and many other countries and in 2013, Billboard Magazine ranked it as the 69th biggest hit of all times.
---
Britney Spears and Iggy Azalea churned out one of the fancy girl-on-girl duets which turned out to be a summer hit of 2015. If you are a fan of the electro-pop genre, this is a must song for you.
---
Breathy and ecstatic voices of 'the Mamas and the Papas' is one of the best 100 songs by Rolling Stone Magazine. This song became premonition and heralder of the counterculture era.
---
Singing the karaoke version of this duet from the movie 'Moulin Rouge' originally recorded by Ewan McGregor and Nicole Kidman will spill love in the air. With lines like "Everyday I love you more and more", you can overtly declare your deep love for your partner. 
---
Elaine Paige & Barbara Dickson collaborated to churn out a 'no sass but class' duet with a great multitude of vocal ranges.
---
The theme song written for the Disney animated by the same name was recorded by Celine Dion and Peabo Bryson and delineates the romantic relationship between the protagonists. A sweet song which you can sing with your beloved partner. You should start practicing this song now to look adorable singing this at a family gathering or party.
---
This is a karaoke song by a group of festive girls and boys that took the radio entertainment by storm in the late 90s. This is incredible to sing with a few of our close friends.
---
32

.

What Makes You Beautiful
This is a happy song by the boy band One Direction that can put you in good mood and your friends can even lip sync to the lyrics. This song will 'light up your world like nobody else'.
If you aren't very confident of your vocal skills, these 10 songs listed below are likely to keep you in your comfort zone and yet deliver a great karaoke.
---
33

.

"American Boy" – Estelle, Kanye West
---
34

.

"Feeling Myself" – Nicki Minaj, Beyoncé
---
35

.

"Don't Go Breaking My Heart" – Elton John, Kiki Dee
---
36

.

Hey Jude – The Beatles
---
37

.

Hit Me With A Rhythm Stick – Ian Dury & The Blockheads
---
38

.

That's the Way (I Like It) – KC and the Sunshine Band
---
39

.

Up Where We Belong – Joe Cocker and Jennifer Warnes
---
40

.

Hunger Strike – Eddie Vedder and Chris Cornell
---
Before you hit the stage, having a list of songs in mind will help you to entice the crowd. Singing popular karaoke duet songs will garner you the coveted attention and this list will help you accomplish that. So, it's time to be confident and render your best!