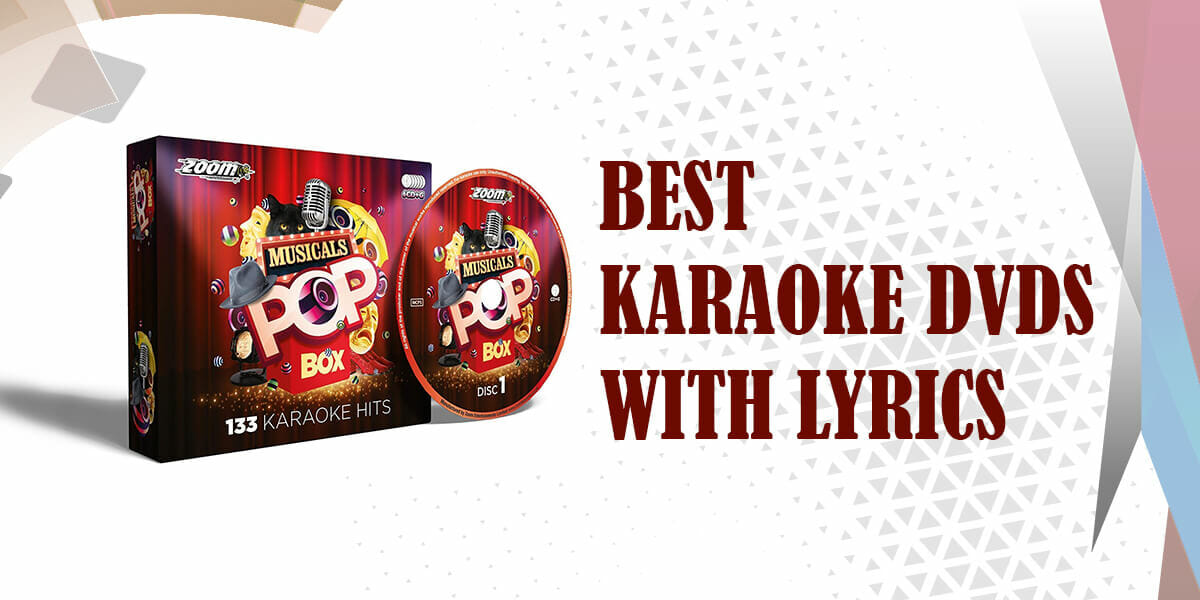 Karaoke has become a massive form of entertainment for everyone around. A proper Karaoke DVD, which gives us visuals, is important for all of us. The capacity or the determination to memorize the lyrics of songs that one loves are not present always and thus, we need to go for DVDs that may adhere to our needs and do not make us uncomfortable while enjoying a good Karaoke session with our acquaintances.
We bring to you details of such products that may boost your interest in Karaoke.
Check Out These Products That May Add To Your Enjoyment:
Table of Contents
Our Top Picks
The DVD with an amazing track and price: Party Tyme Karaoke Girl Pop 23
These are easily available and sure to be a party starter.
The DVD that will be favourite amongst everyone: Karaoke DVDs: Disney Favorites
This DVD is sure to be a hit amongst all present and the price is amazing!
The DVD is perfect for senior citizens and guarantees a pleasant experience: Dementia Friendly Activity CD & DVD
This Karaoke session assures to be a memorable one not only for a certain age group but all.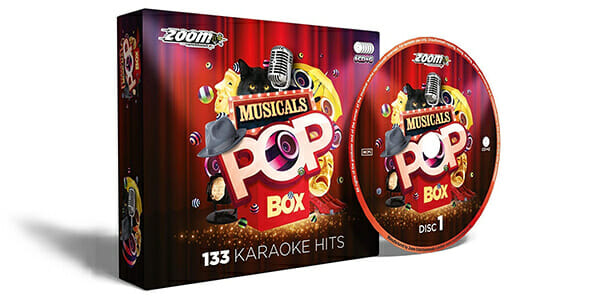 These DVDs come with visuals that show lyrics when attached to the TV. The dimensions of the product are 5.6 x 4.9 x 1.3 inches and weight is 11.22 Ounces.
The product comes packaged with 6 discs that carry professional level Karaoke songs of good quality. Moreover, the catchy packaging of the same makes it a great gift for someone who loves Karaoke and is a serious enthusiast of the same. The company selling these DVDs claim that they have no fade outs thus making it suitable for professional singers as well.
The DVD comes with various amazing songs like Beauty and the Beast from the movie Beauty and the Beast and Hakuna Matata from the movie Lion King that ensures that the Karaoke party is going to be a memorable one.
Pros
Easy availability
Good Quality
A wide range of discs
Cons
Can be expensive
May not carry vocals
This DVD is perfect for everyone and is of good quality. We chose this as the DVD is easily available and comes with a wide range of discs.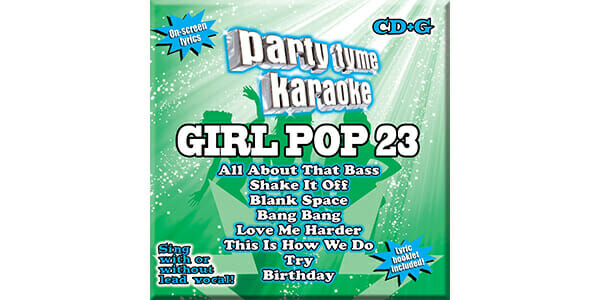 These Karaoke DVDs are not only cheap but extremely fun for you, your friends, relatives, and other acquaintances. The dimensions that this product carries are 5 x 6 x 0.5 inches at a weight of 3.2 ounces.
Sybersound, the manufacturer of the product, claims that the product comes packaged with 16 tracks. These DVDs not only will give you a glimpse of the lyrics but come along with lyrics booklet for you. Moreover, the DVD comes with 8 songs that have lead vocals and 8 songs without.
It comes with one disc but maintains the quality and sound of Karaoke tracks. The songs loaded are well known and you can easily join in with others with the help of the lyrics present.
Pros
Cheap
Amazing song list
Has lyrics booklet
Cons
Tunes maybe a bit different
Few of the songs maybe for adults and not kids
This DVD comes with a lyrics booklet that makes it easier for everyone to hone this skill. We chose this because it comes with an amazing song list and is cheap making it an easy choice for all.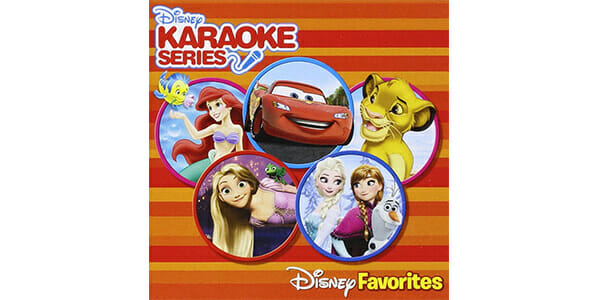 This DVD has a number of big hits relating to Disney movies and is one of the favourites, not only amongst children but also adults. The dimensions of this DVD are 5.5 x 5 x 0.5 inches with a weight of 3.2 ounces.
This DVD is of good quality and strives to be a top one for this purpose. It has sold almost 3 million copies around the globe. This DVD is loaded with 8 original songs from Disney movies. Along with this, it also has 8 instrumental tracks that feature songs like "Let it go" from the movie Frozen and more.
This DVD is a favourite amongst many for its entertaining purposes and has great reviews to corroborate the story.
Pros
Amazing quality
Best Selling Disney tracks for everyone
Cheap
Cons
The numbers of songs are less
You might face issues regarding melody
We chose this DVD as it has a number of Disney favourites embedded in it. This DVD is not only a hit amongst the kids but also amongst the adults. Moreover, it is cheap and thus, it is a great choice!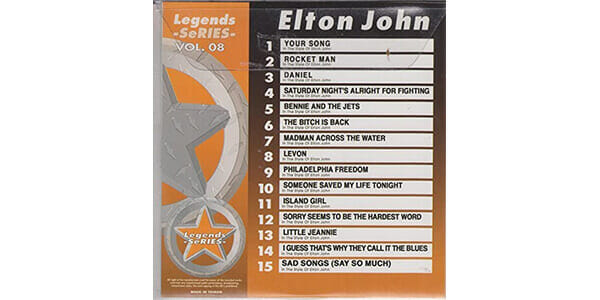 This DVD is loaded with various hits by Elton John to this date that promises to be extremely entertaining for all. The weight of this DVD is 0.16 ounces.
The DVD has 15 speakers that ensure a great quality output. This DVD is great not for entertainment purposes but also for voice coaches. It is a perfect gift for Karaoke enthusiasts and those who love performing.
It has almost 15 Karaoke songs that are sure to challenge your Karaoke skills and better them. The DVD is a great addition to your present collection.
Pros
Has hit songs that will get the party going in no time
Works great
A great variety of songs
Cons
Maybe expensive
You may face readability issues
Why did we choose this?
This DVD is perfect for everyone due to its great output and the hit numbers of Elton John. Moreover, the number of songs present in the DVD makes it a great addition to the collection.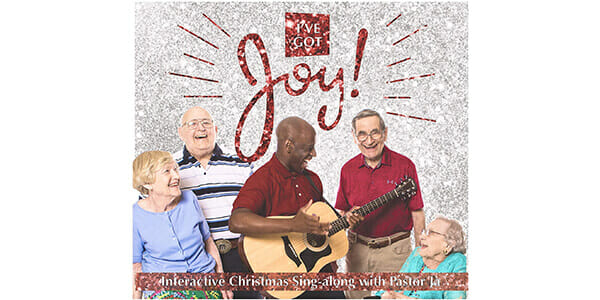 This DVD is perfect for anyone no matter the age. It promises to be fun for all with bold lyrics making it easy to follow. The dimensions of this DVD are 7 x 6 x 1 inches with a weight of 3.39 ounces.
The DVD has almost 12 songs embedded in it that assures to be perfect for senior citizens, care givers, those who are in assisted living facilities, etc. It has your favourite hymns thereby making it easy to be in touch with them. The DVD promotes great energy and ensures that everyone is happy.
Pros
Great quality
Perfect for all
2 high energy products at the price of 1
Cons
Can be expensive
Few age groups may not like it
This DVD is of a standard that makes it a great choice for Karaoke. It is perfect for all irrespective of the age and the state of the person. Moreover, the DVD comes with 2 high energy products that make it a perfect choice.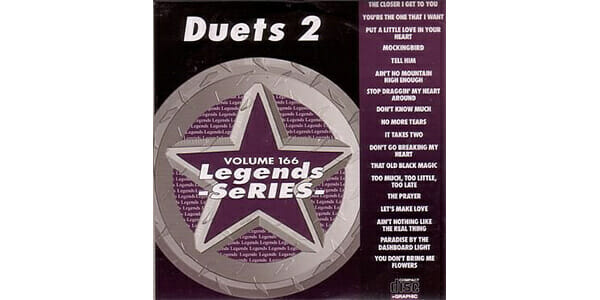 This DVD has a number of legendary duets that will assure you the temptation to join along and try the skill. You get almost 15 renowned songs that will surely give a shove to your Karaoke skills. It has famous songs like "Don't Go Breaking My Heart" by Kiki Dee & Elton John that will make it a great addition to your present collection.
Pros
Excellent quality
Mid-range product
The mix of songs ensures enjoyment
Cons
May lag at times
May differ in quality
Though the product is mid-ranged, the mix of songs assures that you will enjoy the Karaoke session. Additionally, the DVD is of amazing quality guaranteeing an amazing experience!
Frequently Asked Questions
What are CD & G Karaoke discs?
CD + Graphics or TV Graphics are extensions of the Compact Disc standard that are able to present lower resolution graphics alongside the available audio. If a Karaoke machine is compatible with the same, then that machine can play CD & G discs for entertainment purposes. However, it must be mentioned that a CD & G do not normally contain a video.
Where can I buy CD G discs?
CD G discs are available in various outlets all around. You can get them online from Amazon, Target, eBay, acekaraoke.com, etc. If you want to buy such CDs physically then you can shop from Sony showrooms, Walmart, Best Buy, Compact Disc Shoppe, etc.  The reviews of the same are great and you can be sure of receiving quality products for your Karaoke. 
How do I burn a CD g?
To burn a CD g, you have to place the disc in a burner and then click the button that would import the contents of the disc to the computer's hard drive. When the import is complete, place a CD-R in the CD burner and click the burn button. Within a few minutes, you will receive an exact copy.
Where can you get karaoke CDs?
You can easily buy great Karaoke CDs from Amazon, Best Buy, eBay, barnesandnoble.com, etc. that have great reviews and are surely to amaze you and your friends. A wide range is present in all the sites that are surely to take Karaoke more seriously. Furthermore, Yelp gives you the information regarding shops that sell good quality Karaoke CDs. 
Can you play karaoke CDs on a DVD player?
Information regarding the question shows us that the Karaoke discs are compatible with any and every compact disc player, computer, or DVD player. However, it should be mentioned that song lyrics will not be visible as it is only the CD and Graphics player that can read the graphics track. 
Are all karaoke CDs compatible?
Unfortunately, it is not possible to say that all Karaoke CDs are compatible as you cannot use normal CDs for the Karaoke machine and expect it to function properly. You have to use a special format of the same called the CD+G that will play the graphics embedded in it.
Conclusion
Karaoke system as a whole has revealed that its usage with visuals is more appealing as it is not always desirable to memorize something. With the passage of time, machines have emerged as something compact, and thus its use has become easier for us. The lyrics accompanying Karaoke DVDs add to this experience and assure us a pleasurable experience at the same time.