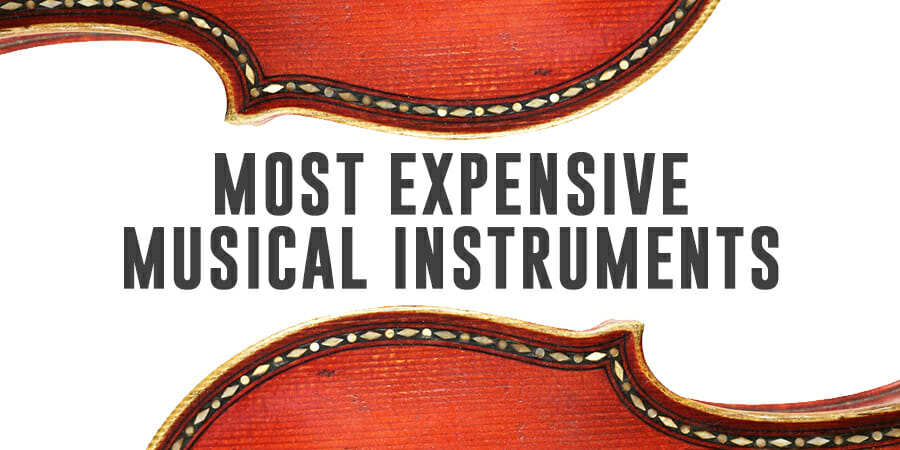 Most of us know that musical instruments can cost a lot if you're looking for the best quality. However, there is a separate class of elite instruments for the ultra-rich. These instruments are not from this day and were crafted by some of the greatest artists of the yesteryears.
These instruments are worth thousands of times than their regular counterparts. If you are curious as to what is the limit to which the price for them can go, then this list is for you.
In this list, we're featuring the most expensive musical instruments of all time. The value of most of these instruments is in millions of dollars. Keep reading to get your mind blown.
1. MacDonald Stradivarius Viola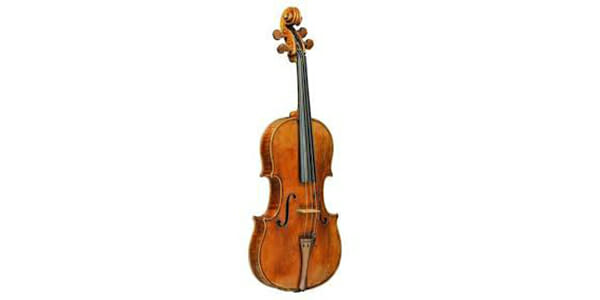 Violas are slightly different to violins in terms of size and the sound produced. Apart from that, both of them are identical. The MacDonald Stradivarius Viola holds the current title of being the most expensive musical instrument of all time.
It has a price tag of a whopping $45 million. However, this price tag is too much for even the richest among us as it is still up for sale. If sold, the Macdonald would have been the most expensive instrument to be sold, a record which would be impossible to break for a few decades at least.
MacDonald Stradivarius Viola was crafted by one of the most famous craftsmen in history, Antonio Stradivari, in 1719. This period is regarded as the golden period of Antonio Stradivari, as some of his best creations come from this time.
It was named after the 3rd Baron Macdonald, Godfrey Bosville, who acquired it in the 1820s. And as of now, it one of the only two Strad violas that are still in private hands.
---
2. Duport Stradivarius Cello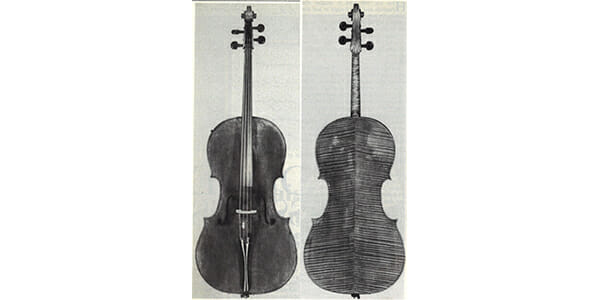 This is another one of the creations of the master crafter Antonio Stradivari. Back in the day, he was famous all across Europe, and several monarchs would request him to craft an instrument of their choice. Duport Stradivarius Cello is one of the instruments that were made on a request of one of the most powerful men in that time.
This Cello was built in 1711 on a special request of the French monarch King Louis XIV for his personal physician. After the death of the physician, the Cello was put up for auction where it was bought by a certain, Jean-Louis Duport, after whom the Cello is named.
It was in possession of many notable artists in the nineteenth and twentieth centuries, when in 1971 it had a new suitor. The Duport was sold to an acclaimed Cellist, Mstislav Rostropovich, who was its owner till his death in 2007.
Then finally it was put up for auction, where the Duport Stradivarius Cello was sold for a record $20 million by the Nippon Music Foundation. It remains the most expensive musical instrument t ever be sold.
---
3. Vieuxtemps Violin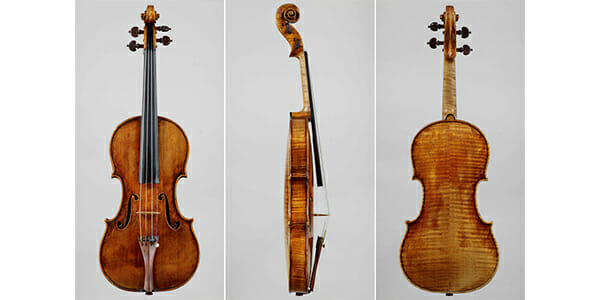 The Vieuxtemps Violin is the most expensive violin to be sold until date. It was designed by an eminent Italian violin maker of the eighteenth century around 1741. This man was Giuseppe Guarneri, and the Vieuxtemps violin is considered as his finest creation by several historians and violinists.
Henri Vieuxtemps was a proficient Belgian violinist, and he's the person after whom this state of the art violin is named. Throughout the years, the Vieuxtemps Violin has been in the hands of some of the most celebrated violinists. Some of these include Sir Isaac Wolfson, Ian Stoutzker, Yehudi Menuhin, Itzhak Perlman and Pinchas Zukerman. It is in mint condition even after being used for more than two centuries due to brilliant preservation and maintenance.
The Vieuxtemps Violin made headlines in 2012 when it was reported to be sold for an undisclosed amount to an unnamed client. The buyer later granted lifetime use of the violin to American violinist Anne Akiko Meyers. Then in 2013, the economist reported that the amount was more than $16 million.
---
4. Lady Blunt Stradivarius Violin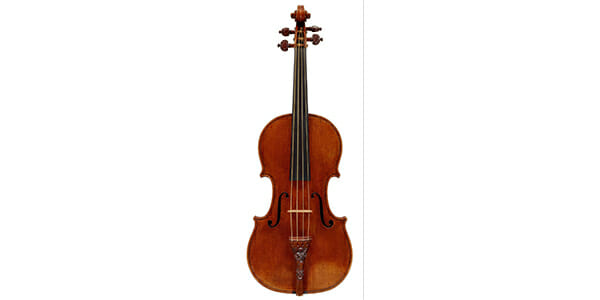 The Lady Blunt is the second creation by Antonio Stradivari in this list. There are a couple more from the Stradivarius family if you're curious. It was made by Stradivari in 1721 and is one of most well preserved antique musical instruments ever made.
It has changed hands several times over the centuries, however, it gets its name from one most famous owners. The owner was Lady Anne Blunt, the British co-founder of the Crabbet Arabian Stud and the granddaughter of Lord Byron. After her, many people bought and resold it for astounding amounts of money.
Nippon Music Foundation bought it for more than $10 million in 2008. Soon after that in 2008 during the 2011 Tōhoku earthquake, it was again put up for sale where it was sold for nearly $15.9 million in a private transaction. The receipts were used for relief purposes.
---
5. The Paganini Stradivarius Cello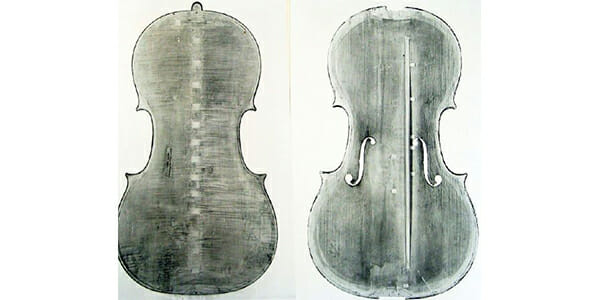 The Paganini Stradivarius Cello is another masterpiece from the house of Stradivarius. They are the most famous historical family when it comes to crafting the best stringed instruments. It is named after a renowned violinist and Cellist who went by the name of Niccolò Paganini.
The Greenhouse family was its most recent owner until very recently they decided to sell it to a worthy musician. They sold it to an undisclosed buyer who was a "patroness of the arts from Montreal" who in turn lent it to a young talented musician called Stéphane Tétreault. Rumour has it that the deal was worth more than $6 million.
---
6. Hammer Stradivarius Violin – $3.54 million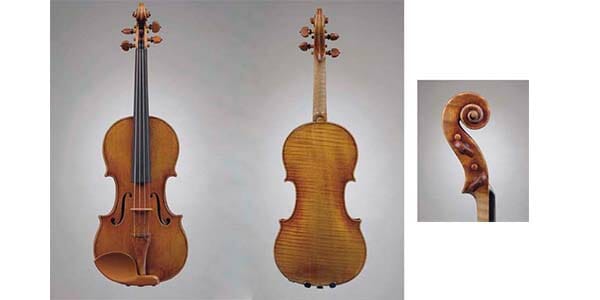 Before you make any assumptions, the name Hammer has nothing to do with its shape or the quality of sound. This Stradivarius violin was named after Christian Hammer, who was a nineteenth century collector from Sweden.
In 1911, it was brought to the United States by a violinist named Bernard Sinsheimer. It stayed in the US for nearly 80 years until a Japanese oil company bought it in an estate sale. They loaned it Kyoko Takezawa, a renowned violinist who played it for 12 years.
The Hammer violin made headlines all over the world when it was sold to an undisclosed bidder at an auction for $3.54 million.
---
7. Reach Out To Asia Fender Stratocaster
Reach Out To Asia Fender Stratocaster is the most expensive guitar to be ever sold at a humongous price of $2.7 million. It was sold in an auction in Qatar in 2004 and the proceeds from the sale went to a charity for the victims of the 2004 tsunami of South Asia.
The guitar is shining silvery-white and nothing short of spectacular. It features the signature of some of the most prominent rockstars that have ever lived on this planet. Brian May, David Gilmour, Jimmy Page, Jeff Beck, Toni Iommi, and Eric Clapton are only a few of the legendary names that have signed this guitar.
---
8. John Lennon's Steinway Z Piano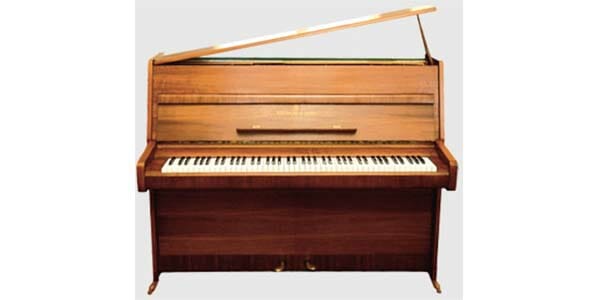 We've all heard the hit John Lennon song "Imagine" and how the subtle piano sounds that make us feel nostalgic every time we hear it. That is precisely the reason that this Model Z from Steinway & Sons is the most expensive piano ever sold.
After the death of John Lennon, the piano was bought by a private British collector who loaned it to the Beatles Story Museum in Liverpool. It was up for auction once again in 2000, where several notable artists including the Gallagher brothers from Oasis also bid for it.
However, in the end, it was sold to a certain George Micheal for nearly $2.1 million. Later, he revealed that he bought it so that it would be in front of the people where they could see it and decided to hand it over to the Beatles Story museum.
---
9. The Lady of Tennant Stradivarius Violin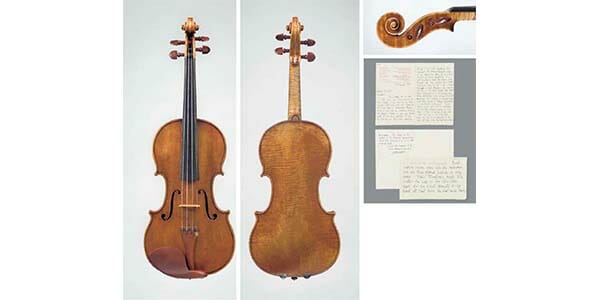 The Lady of Tennant-Lafont Stradivarius is yet another entry from the Stradivarius family. This was conceived in 1699 by Antonio Stradivari himself. Sometimes, this violin is sometimes also known as the Lady of Tennant-Lafont Stradivarius, after Charles Philippe Lafont, who was a renowned French violinist and one of its owners.
After many years, it was bought by a Scottish businessman Sir Charles Clow Tennant who gifted to his wife who was an amateur violinist. In 2005, it was sold in a Christie's auction in New York for a little over $2 million. Since then, the Lady of Tennant has been loaned to two violinists, Yang Liu and Yossif Ivanov.
---
10. Eric Clapton's Stratocaster: Blackie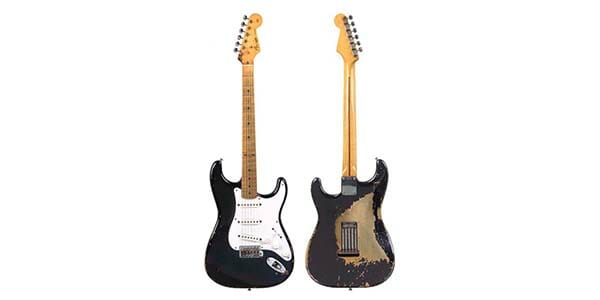 Blackie is the signature guitar used by one of the best guitarists of the modern age, Eric Clapton. It was his favourite Stratocaster from Fender. Following suit of many other well-known guitarists such as Jimi Hendrix, he made the switch from Gibson to Fender in the 60s.
Eric played it live for the first time in January 1973, after which it became his most preferred choice. He would perform many of his hit songs over the next few years on Blackie, before finally retiring it in 1985 at Behind The Sun tour.
It was sold at a Christie's auction for $959,500 to raise money for the Crossroads Centre which was a drug rehabilitation centre founded by Clapton.