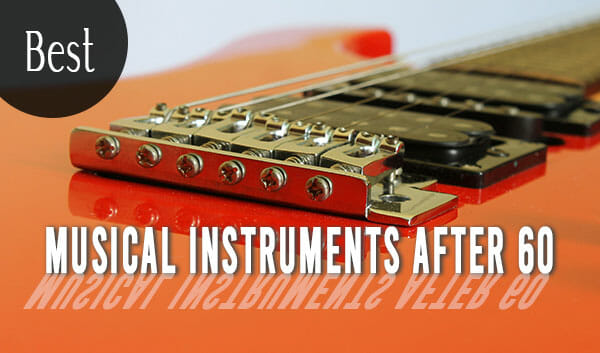 Learning has no age.
They say "it's not easy to learn music once you have crossed 60", but it's strange they didn't know "ain't no mountain high enough"?
The much-respected music composer and pianist, Ludwig van Beethoven lost his ability to hear at the age of 46.
In all honesty, no instrument is too difficult to make you fail to play it. You can easily go for any instrument that piques your interest to an unmatched level.
That being said, if you look forward to learning a musical instrument, here's a piece of good news. Your golden years aren't wasted.
Reading this would surely help you have a more lucid map of what you are going to go through.
Not many days have passed we heard a countdown.
We've listed 5 instruments that might help. Enjoy the journey!
Table of Contents
1. Piano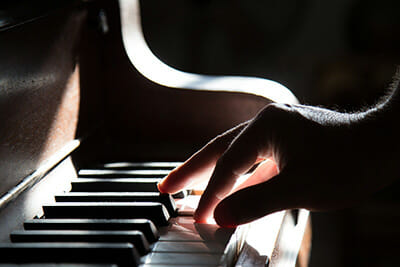 Most of the musical instruments have only one note while the piano can play multiple notes at the same time. Hence it's one of the most popular singles instruments.
Moreover, when you start practising it won't bleed ears.
You will be able to produce soothing music after a few lessons from a well-trained instructor. Dedicated practice can boost up the training progress. Asking help from the internet sculpts your learning curve too.
---
2. Guitar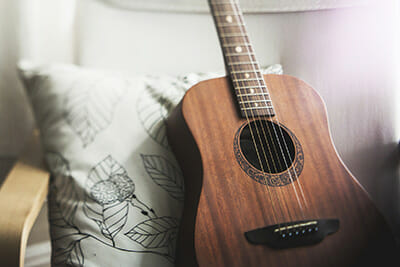 Are we going to talk about music without the guitar?
Of course, any instrument is a great pick but the guitar helps you develop your muscle memory, focus and attention to another level.
From training your ears to recognizing the notes, it makes you better at multitasking and you dig the slickest and most intelligent licks and solos out of it.
Although buying the right guitar could be tricky. Reading about different designs, review of travel guitars, styles of playing can surely give an idea about the gist.
It's never too late to pick up the guitar and practice until you land some enchanting riffs on the strings!
---
3. Bongos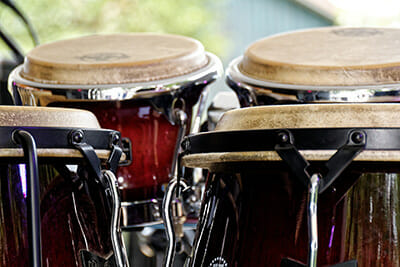 If drums are scaring you, then don't worry we have got you covered.
The origin of bongo is quite unclear but it was first documented in eastern regions of Cuba and it consists of two drums attached to one another and played together.
You don't even need sticks to play it. How difficult could it be?
Although it is rarely in the spotlight these days, that's the good part. Isn't it?
It makes you stand out and it is pretty easy to learn too.
You just need some rhythm and practice.
It won't take long to get the groove handy. The training periods will take no time to get replaced by enjoyable jamming.
Be decisive at picking up the best bongo drums to spice your musical experience with rich flavours.
---
4. Drums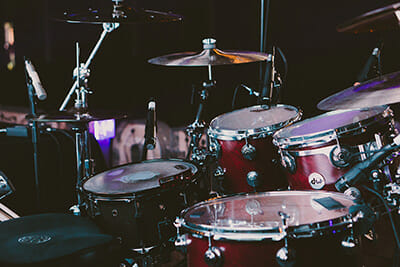 The Pied Piper's tune to all those who want to live the young blood fantasy of being a rockstar.
Not just that, playing the drums is itself a full-body workout. You can drown your soul in blues or jazz up the hall. Drums aren't too difficult to learn either.
Moreover, who wouldn't want to be behind the drum kit beating the skin of the drums and not get his stress released?
It will take you a few months of practice and voila, you'll be a good drummer!
In a nutshell, drums are a great instrument to plant that seed of motivation and inspiration in someone.
---
5. Harmonica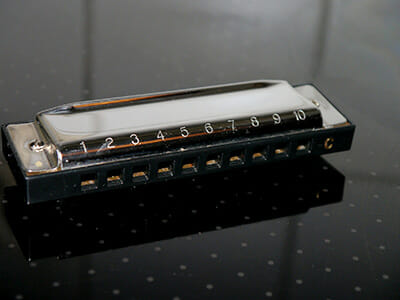 If you're a fan of folk, the harmonica is one of the best options to go with.
The only real requirement is the ability to breathe through the mouth. Easy enough?
Plus, experts suggest that harmonica can do wonders with your health as it shows you how to breathe right.
It's rather difficult to sound discordant after some good practice since every harmonica on earth is crafted on a key!
It helps to elevate the lung capacity and improves our breathing control.
Now you can get some help playing dead before the bear.
What's better than having an amazing skill and health benefits too? And.. it can fit in your pocket.
---
This beginner-friendly instrument ensnares the listeners in its melodic harmony. Now how could one not get hypnotized?
So, stop pulling your hair out and go ahead with the instrument that fascinates you the most. You will surely feel delighted.